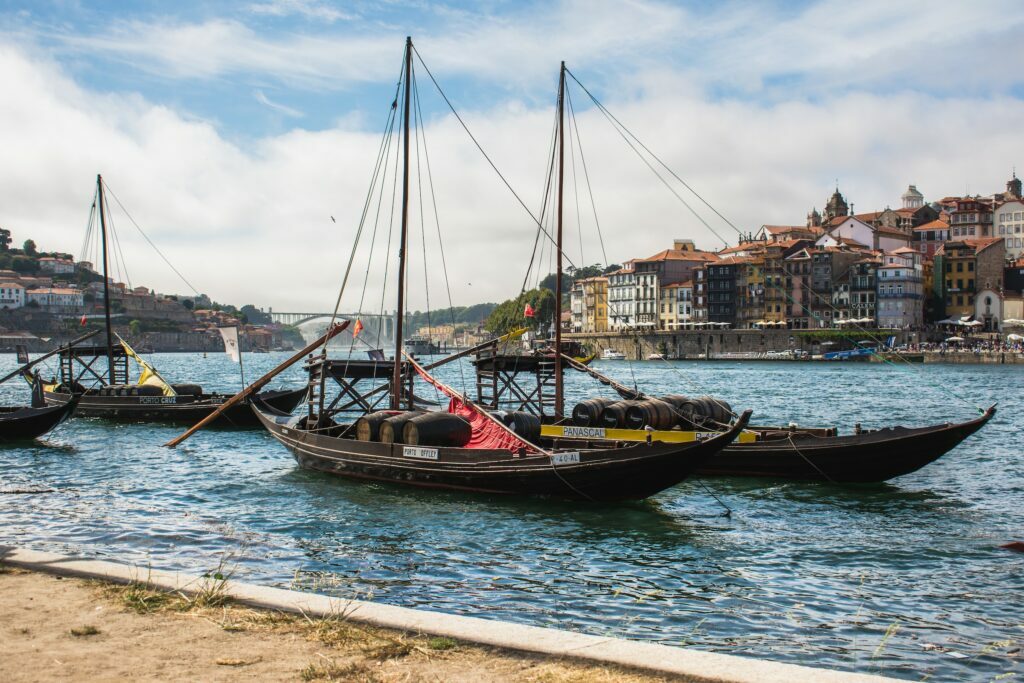 Introduction
Are you planning a trip to Portugal and looking for the best places to stay, the most exciting activities and attractions, or the best food? Look no further. We are experts in Portugal, and we can provide everything you need for your perfect holiday. Our knowledge of all destinations allows us to make sure that each one of our customers has an unforgettable experience during their stay in one of our recommended hotels or resorts. At Portugal Views, we believe that customer service is just as important as selling great holidays. That's why we offer excellent customer service 24/7 – 365 days a year – via email or over the phone!
We are experts in Portugal.
Portugal is a magical country, full of history and culture. If you want to visit Portugal on your next holiday, we can help you make the most of your time there. We have been planning holidays in Portugal for years and know all the best places to go. We will find an accommodation that suits your needs perfectly and help you plan activities that will make your trip truly memorable.
We are knowledgeable about the destinations we sell, having stayed at many of the hotels and resorts we recommend to you.
We are knowledgeable about the destinations we sell, having stayed at many of the hotels and resorts we recommend to you. Our local knowledge will ensure that your stay is a comfortable one. We can tell you what to expect from your stay and give tips on how best to enjoy it.
We care about our customers.
If you're thinking of travelling to Portugal, then you have come to the right place. We have been helping people plan their holidays for over 10 years and we know what it takes to make your trip a success. All of our staff are professional and knowledgeable, with outstanding customer service skills. We take pride in delivering an excellent service that is second-to-none!
We will ensure that you get the best deals on flights, hotels and car hire so that your budget doesn't break while enjoying this amazing country. You can relax knowing that your trip is in good hands with us!
We will help you plan your holiday including finding out about cheap flight offers, getting great deals on hotels or apartments through our wide range of accommodation partners (from luxury villas to budget apartments), booking activities such as sightseeing tours or wine tasting experiences as well as organising excursions such as boat trips along Portugal's coastline where dolphins play amongst dolphins play amongst colourful fish which swim around coral reefs teeming with life beneath crystal clear waters
We provide excellent customer service.
Your satisfaction is our number one priority. Our team of experienced customer service agents are always available to help 24/7, so you can rest assured that your questions will be answered quickly and efficiently.
We have a professional travel adviser who can assist you in making the right travel decisions for your next trip to Portugal. The best way to plan your trip is by speaking with us directly, so we strongly recommend calling us at 1-800-598-8090 or using our live chat feature on our website.
We can help you have the best holiday experience possible.
We understand that planning a holiday can be stressful, so we are here to help. With so many options available, it can be hard to know where to start and which option is best for you. We have spent years learning about the best places in Portugal so that we can provide you with the highest quality information possible.
Our goal is to help you have the best holiday experience possible by providing comprehensive information on all things related to Portugal: hotels, resorts and apartments; restaurants and bars; things to do; places to visit…and more!
Whatever the type of holiday you want, we are here to help you plan your trip to Portugal.
We're here to help you plan your trip, from finding the perfect accommodation to planning activities and excursions. We have experts in each region of Portugal who will be happy to assist you with any queries or questions that you may have.
Our team has a wide range of properties available for booking: from luxury villas and beach apartments on the Algarve coast, family-friendly cottages in the countryside, or charming guesthouses in historic towns. Whatever type of holiday you are after, we have something that will suit you! Our experts can also provide advice on what is on offer locally – whether it be cycling routes through vineyards or boat trips along the coast; they are here to help make sure your stay is as relaxing as possible.
Conclusion
We are here to help you plan the trip of a lifetime. From booking your flights and hotels, to arranging transfers and helping you choose the best places to visit during your stay in Portugal, we have all the experience necessary to make sure your holiday goes smoothly. So don't hesitate! Contact us today for more information on our services or simply browse through our website for inspiration.